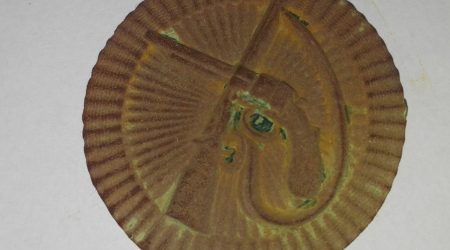 Schützenauszeichnung für die Kavallerie found by Georgiu Daniel, near Bistritz ( Bistrita). Type 1871 gun Werndl with stamp 59 .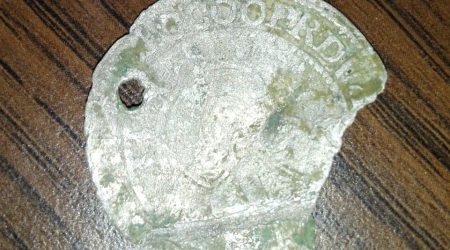 1 Garas – Gábor Bethlen 1613-1629 Crowned arms of Hungary in and ornate shield that divide the mint mark, small shield with the...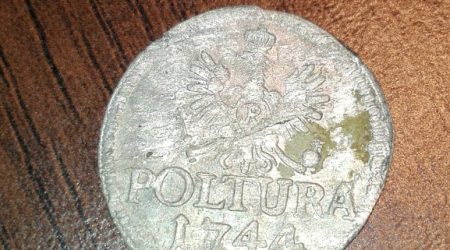 Friedrich II, King of Prussia 1744-AE Poltura silver coin find by Georgiu Daniel in Siebenburgen – Bistritz ( Bistrita) Donated to...
Seal of the house d'Anjou, the symbol of the Bistrita city. Ostrich,crown, imperial lilies, horseshoe and a gothic gate instead of...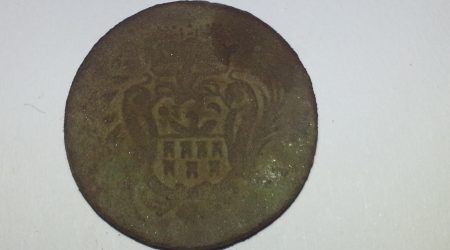 Transylvania 1 Greschl 1765 ( Siebenburgen). Found near Bistrita ( Bistritz).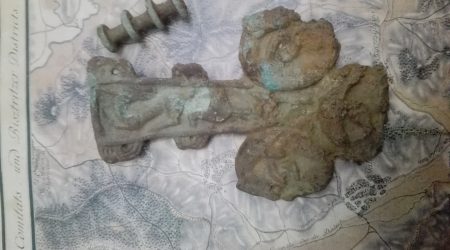 Scythian satchel ornament.found near Bistritz by Georgiu Daniel. The end of the first Iron Age, and on the basis of ornament and typology...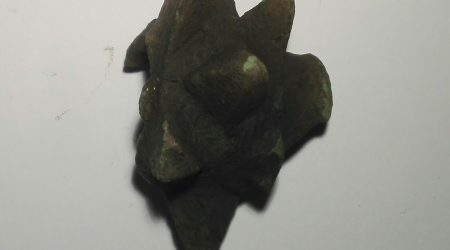 Fragment of bronze maced XII-XIV a.d near 10km from Bistritz. Donated to local museum.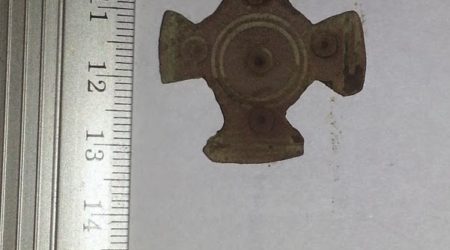 Prâsnelele cross – ornaments of the romanian folk costume Prâsnelele cross – ornaments of the folk costume manly Călimani...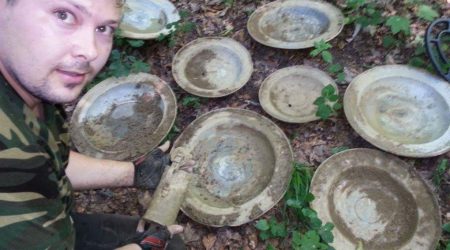 My friend and me we found 8 pewter and silver plates (16 Kg.) 1756-1762, and a pint of beer near Bistritz. Donated to the local Museum.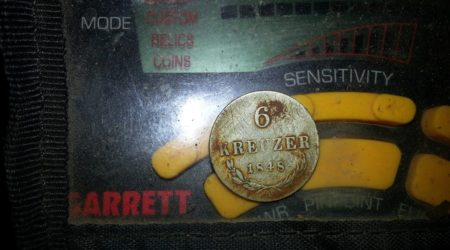 Austria 6 kreuzer 1848 (A) found near Bistritz City. Country Austria – Habsburg Year 1848 Value 6 Kreuzer (0.1) Metal Silver (.428)...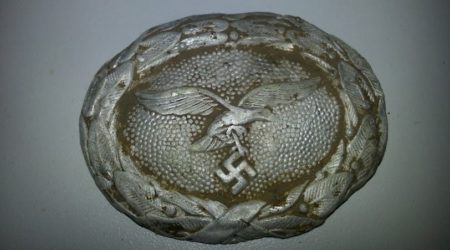 Luftwaffe buckles found by Daniel Georgiu on the old German airfield ( Ssas-Budak , Deutsch Budak Flugplatz) near to Bistritz.